No matter who you plan to vote for, I would encourage every one to get out and vote today.
In late September, and again a few days ago, I put together a map of my predicted results in the race. This has nothing to do with what I want, just a prediction of what I expect.
September 27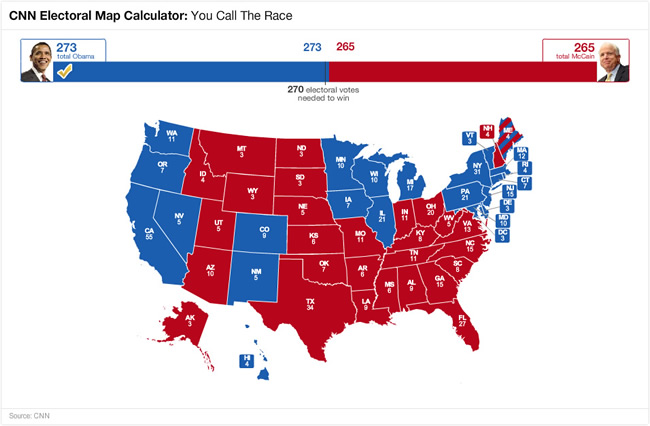 September 28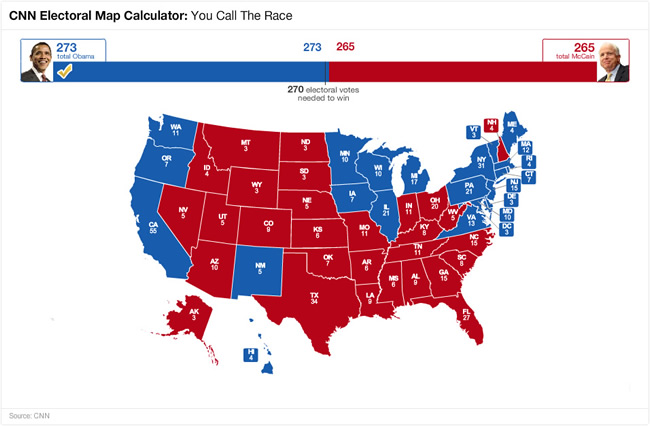 October 30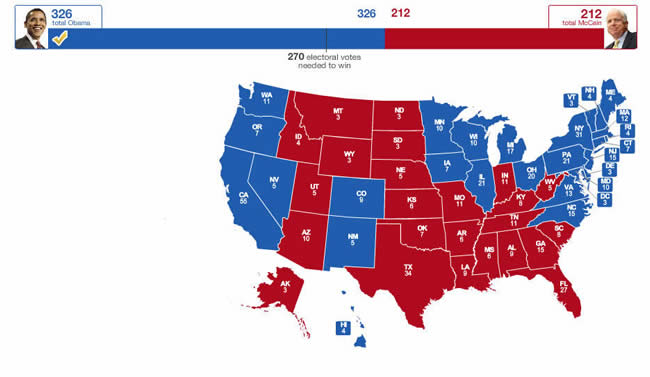 I would love to hear other predictions of state results for the presidential vote. It is important to note, however, that while I am interested in hearing who *will* win, I don't want a discussion on who *should* win.
Any comments positing an opinion on who should win will be deleted.
Don't forget to vote!
Update
I thought it would be fun to do a best-case scenario (within the bounds of reasonable expectations) for each candidate.
Here they are (in alphabetical order by last name).
McCain: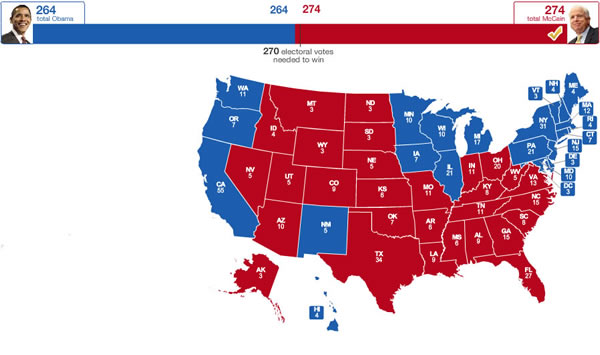 Obama: